Overview
Amazing city Half-day tour on eScooter & Segway
Segway part of the tour starts with a short introduction and test-ride which is not included in your tour time. Segways are easy to learn and adapt. Your journey starts with a ride our Segways to The Largest Castle in The World: Prague Castle. The complex has a thousand-year history and currently the house of the President of Czech Republic. Here you can visit The Castle and gardens and watch the guards changing (depend on time of the day). The next, Old Stresovice a.k.a. Local Beverly Hills is the richest neighborhood in Prague and mostly the famous local people (including former Presidents, singers, actors and sportsmen) live here. You will admire the buildings while riding; Muller`s Villa and St. Norbert Church are in this area. After you will ride through Hadovka Sculpture Park built in 2004. Every sculpture has a name and the artist's name in front of them. The next stop will be at Strahov Monastery; Roman Catholic Monastery built in the 12th century. The Monastery also has a brewery from the 15th century and one of the highest viewpoints of Prague. Here you will have time to taste the monastic beer. We continue the tour to Lesser Town after we change segways to electric scooters.
Discover Prague: Old Town, Lesser Town, and Jewish Quarter
It is time to swap E-bikes and E-scooters at our 2nd garage. These vehicles are as easy as bicycles and no driver license required. Climb up to Petrin Hill on e-bikes between two city walls to reach on top of The Hill where the Petrin Tower is (Little Eiffel Tower). Ride down to the Lesser Town. Leave your signature or your best quote on John Lennon Wall, take a photo with Babies Monument and peeing statues which are made by the famous artist David Cerny. Make a stop to go on the famous Charles Bridge. After riding on Kampa Island, easy climb up to Letna Hill to see 5-bridges view – the best view point of Prague. Riding along the riverbank of Vltava, we reach Rudolfinium and pass near the old Jewish cemetery and Staronova Synagogue which is the oldest synagogue of Europe. Take a photo of Old Town Square and its surroundings such as Tyn Church, Jan Hus Monument and The Clock Tower. Ending our journey and coming back to our office with lovely smiles and unforgettable memories.
Included:
Private Live Guiding
Safety training & supervised test-drive
Photo service
Helmets – we have all the sizes
Raincoats, gloves (if needed)
Unlimited water, coffee and tea in our office
Excluded:
Food/ drinks during the tour (optional)
Gratuities (optional)
Visit Prague Castle and St. Vitus Cathedral
Observe the city from the best viewpoints
Make astonishing photos at Strahov Monastery
Reach high and far places easily on Segway and E-Scooter
Segway and E-scooter experience in one tour
Private guiding by a well-experienced tour guide
Unforgettable memories of your Prague visit
No driver's license required!
The tour covers these spots:
Prague Castle Views
Letna Hill viewpoint
Mala Strana view
Prague Castle
Petrin hill viewpoint
Strahov Monastery & Brewery
John Lennon's wall
Dancing House view
Charles Bridge
Franz Kafka museum
Charles Bridge view with swans on river
Rudolfinum
Jewish Quarter
Old Town Square
And much more…
Map of this tour route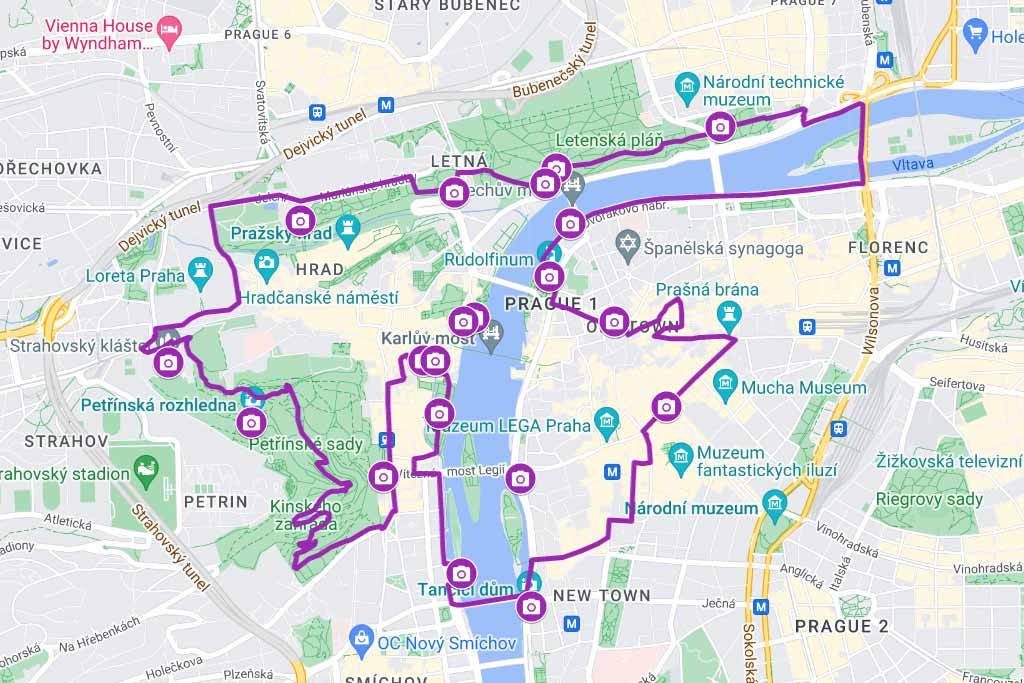 To load map, click on the image.
Confirmation will be received at time of booking
Driver's license is not required
Not recommended for pregnant travelers
Minimum age to participate in a tour is 10 years old. Children must be accompanied by an adult
Maximum group size is 15 guests. If you want to order more spots please contact us via Contacts page
Most travelers can participate
No deposit is required, you can pay in our office on the day of the tour. We trust our guests and hope that you will come on time. If you change your mind, let us know at least 48 hours in advance. This way you do not deprive others of the opportunity to take advantage of the available date.
If you have prepaid your Half-day tour on eScooter & Segway, you must cancel at least 48 hours prior to the start of the tour to receive a full refund. For groups of 8 or more, cancellation policies are subject to change and will always be stated in the proforma invoice.
Pictures made on this route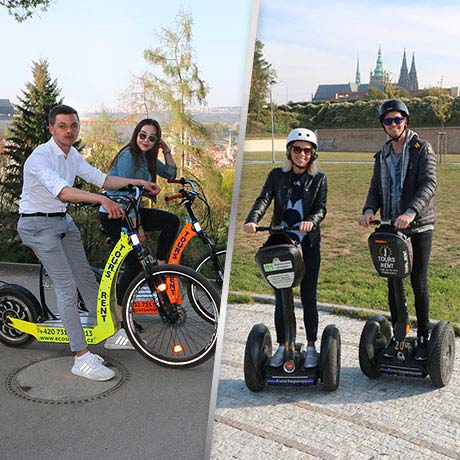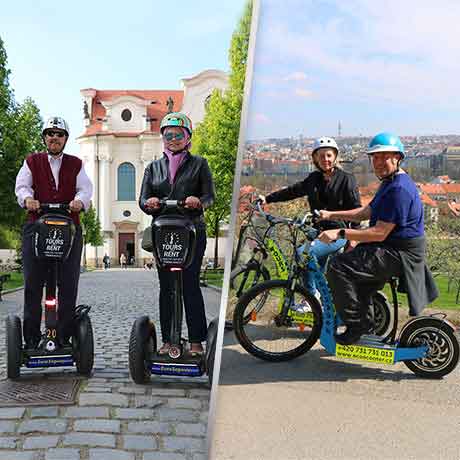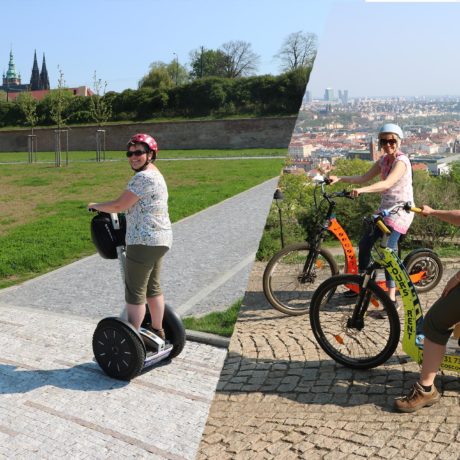 Frequently Asked Questions about Half-day tour on eScooter & Segway
What is the minimum age to participate in this tour?
The minimum age is 9 years. The minimum height is 150 cm. The minor must be able to understand and follow the instructions provided by a guide.
Is there a driver license needed?
The electric scooters we use are in the bicycle category according to local regulations, and Segway users are pedestrians. No driver's license required!
What will happen if it rains?
In case of light rain, we provide suitable rain ponchos, free of charge. In the event of heavy rain, a tour may be rescheduled or canceled with a full refund.
What is a maximum speed of eScooter and Segway?
The maximum speed of a Segway is 18 kmh (12.5 mph); eBikes and eScooters we use are limited to 25 km/h (15 mph) as it should be by Law.